LAKE ERIE- LORAIN, OHIO

Simply put, Lorain, Ohio offers anglers the most consistent year round fishing found on Lake Erie.  May offers early yellow perch action and the transition to world class walleye in the 10 to 12 lb. range.  June and July cranks the walleye factory up off the fabled "Lorain Sand Bar".  Bottom line is we catch fish!...and lots of them.  Fish the "IRON MAN CHALLENGE"- Guaranteed Walleye Limit Charter!  A twelve-hour marathon trip for the die-hard crew in the months of June and July, with a guaranteed limit or your next trip is free! (see below for price & details). A truly one of a kind trip. During these months Steelhead Trout is also a targeted game fish and is mixed in with walleye catches.  For those looking to solely pursue these tackle busting brutes we offer  offshore trips focusing on high speed trolling for "summer steel."  When we return to Lake Erie in early September we typically run both perch and walleye trips at this time.  As October nears the walleye feeding frenzy begins and walleye put on the "feed bag" off Lorain.  Yellow Perch action is also strong at this time of year.  Weather is sometimes unpredictable at this time so Mother Nature plays a big part on whether we can make it out.  Come and experience all that these waters have to offer.  Fish aboard the "Reel Thrill" ,a comfortable, solid fishing platform.  Spend the day with an experienced, professional and courteous captain and mate.  Enjoy a day with friends and family.  Make memories that will last a lifetime......

Perch Fishing

6 Hours of Fishing  (Minnows Supplied)

Crew of 1-4  $300.00 

$60.00 additional per 5th or 6th crew

Tackle Provided, but feel free to bring your lucky rod!

Captain Tony Sambunjak

39114 Crescent Dr., Avon, Ohio  44011

   Boat/Cell: 216-570-3169

Lake Erie - Lorain, Ohio

Lake Ontario - Olcott New York

WALLEYE    •    PERCH    •    SALMON    •    TROUT

Walleye/Steelhead Specialized Rates

Afternoon Trip - $350.00

Crew of 1-4, 5 hours

Sunset Sunrise Special - $750.00

2 day charter package- up to 6 people

Day 1 afternoon trip, next Day full day trip

Click on any image to view larger

"IRON MAN CHALLENGE" JUNE/JULY

WALLEYE:  12 HOUR CHARTER

6 AM - 6 PM

Crew of UP TO 6 $750.00

Guaranteed Limit or next Charter Free!

"For the Diehard Fisherman"

based on 4 man limit

MIXED PARTY WEEKDAY TRIPS

$100.00 PER PERSON - FULL DAY TRIP 8HR.

These trips are suited for small groups to share the boat for the day.  Reserve 1 or more seats.  A great way to enjoy a "premier" charter experience at a lesser cost.  

Trips must be pre-arranged, call to reserve and see below availability

$85 PER PERSON

MIXED-PARTY TRIPS

CALL TO RESERVE 1 TO 6 SEATS

MUST BE PRE ARRANGED

FULL DAY 8HR 

(216) 570-3169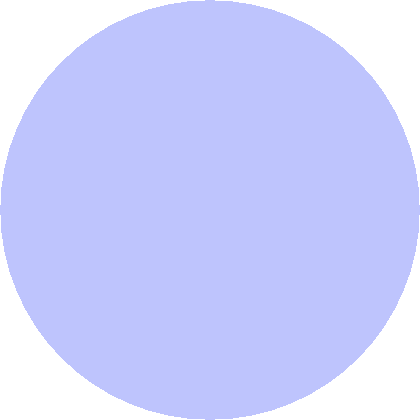 Standard 8 HR Walleye / Steelhead Charter

$480.00/ 1-4 anglers

5th and 6th angler - addt'l 75.00 ea.

MIXED PARTY DATES-  BELOW ARE THE DATES STILL OPEN FOR OUR MIXED PARTY TRIPS WITH THE AMOUNT OF SEATS (STILL AVAILABLE).  WHEN THE DATE BECOMES FULL IT WILL BE PULLED OFF THE LIST.  CALL OR E-MAIL TO RESERVE ONE OR MORE SEATS.         

  Call to arrange a weekday reservation.  Open dates will be posted in April with  # of open seats.  Some weekend dates may be available. Check later for dates.

2017 MIXED PARTY OPEN DATES

May 30 (6 seats open) May 31 (4 seats open) June 1 (5 open seats)

June 6 (6 open seats) June 7 (5 open seats)June 15 (6 open seats)

  $25.00 PAY PAL or CHECK DEPOSIT REQUIRED FOR SEAT/S

            LAKE ERIE FISHING TRIPS

WALLEYE -  PERCH -  TROUT