Safety is the first concern on every trip.  Trips may be scrubbed due to rough seas, potential thunderstorms or torrential rains.   Captains decision will be final.  Trips canceled due to weather will be rescheduled on a day that meets both the crews and captains availability.  If a make-up date can not be set, there will be a full refund of deposit.

DEPOSIT

A $100.00 deposit is required to secure each charter date.  Crew cancellations made two weeks prior to trip date will receive a refund of deposit. Balance due on start of trip. 

QUESTIONS?? OR

TO MAKE A RESERVATION

CONTACT BY:

PHONE (216) 570-3169

OR

 Mail check to:

Reel Thrill Charters

313 West Marina Pkwy.

Lorain, OH 44052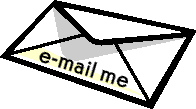 Captain Tony Sambunjak

3i3 West Marina Parkway, Lorain OH 44052

  •  Boat 216-570-3169

Lake Erie - Lorain, Ohio

Lake Ontario - Olcott New York

WALLEYE    •    PERCH    •    SALMON    •    TROUT

Click images for larger view







Getting Ready For Your Charter

     *  fishing license -if 16 years old or older

cooler with food and drink (beer is okay)

hats, sunscreen and sunglasses

     *  NO BANNANAS!!!

raingear if weather warrants

way to transport catch home

motion sickness precautions

motion sickness can ruin even the best days on the water. Take precautions seriously so all can enjoy a great day!

STEPS ON PLANNING/BOOKING YOUR FISHING TRIP

Call or email what type of trip you would like to reserve

Include dates, with 1st and 2nd choice & # of anglers in party

Capt. will return message and confirm & schedule trip

Discuss special considerations: delayed start, handicapped anglers, catered lunch menu, multiple boat trips, etc.. 

Send deposit to hold/secure date/s choosen (check or credit)

Information will be sent by mail or email with trip confirmation, directions to marina, lodging, restaurant and attraction info

Capt. will call 1-2 days prior to trip with latest weather report and any other last minute questions/info.  call: (216) 570-3169

Look to the "After The Catch" page for the following Trip Planning Information for Lake Erie and Lake Ontario guides which includes details on:

restaurants and attractions

OH and NY license information

weather and lake forecast info

(see links below to purchase OH or NY license on-line)

GETTING READY FOR A REEL THRILL !!!

TRIP PLANNING & RESERVATIONS

WE CATCH FISH! - LOTS OF FISH ON THE REEL THRILL!